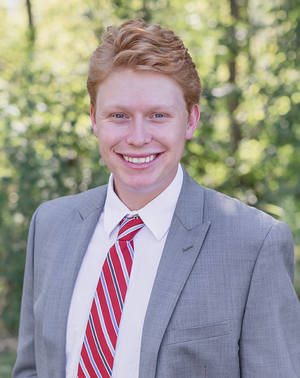 Investment Analyst
Phil is the newest member of Millstone Wealth Management, but he has quickly earned his place. He recently graduated from the University of Wisconsin-Eau Claire with a degree in Finance.
Phil grew up in Eagan, Minnesota and is quite the athlete. He has always enjoyed watching and playing sports such as golf and hockey. He also volunteers at the Boys and Girls Club and the Twin Cities Marathon every year.
A fun story Phil likes to share is about his heritage. He is part Colombian and has lots of family in South America. Though he loves to visit his family, he really stands out in a crowd. Phil is over 6-foot-tall, with a light complexion and is a true redhead - something most Colombians have never seen! Here at home Phil loves to spend time with his step-brothers and their families – especially his four nieces and nephews.
Phil likes to stay busy and has several goals. He would like to one day learn to speak Spanish fluently and talk with his extended family. Phil also plans on expanding his education by attaining his Certified Financial Analyst degree.