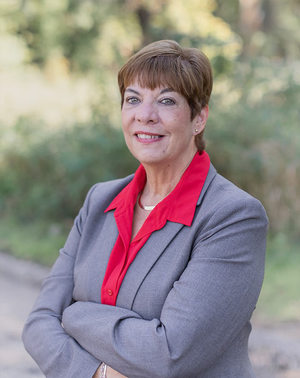 Vice President, Operations
Tami leads the "behind the scenes" work for the team. She has a comprehensive background in financial services providing licensed customer service for over 12 years. She tries to remember every detail she can about clients because she wants them to know how important they are to her team.
She will often hear voices out in the hall and pop out of her office just to say hello. The client experience is the most important part of my job, Tami says. She loves to check in on their families, see what vacations they are planning or just catch up with their comings and goings.
Tami is married to Mike and they have one son, Chase. She prefers to be outdoors when she can, hiking, kayaking and golfing. A secret goal Tami has is to learn how to fly fish!
Although she graduated from Iowa State University with a degree in Journalism, Business and Marketing, she has become a true Minnesotan. If you are looking for her office when you visit Millstone, just look for the Vikings memorabilia!